"Waiting On" Wednesday is a weekly event, hosted over at
Breaking the Spine
, that spotlights upcoming releases that we're eagerly anticipating.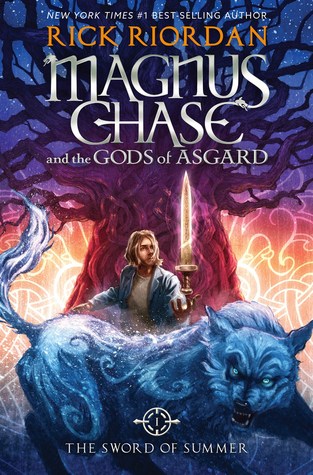 Title:The Sword of Summer
Author:Rick Riordan
Publisher:Disney Hyperion Books
Publication Date:October 6th, 2015

Magnus Chase has always been a troubled kid. Since his mother's mysterious death, he's lived alone on the streets of Boston, surviving by his wits, keeping one step ahead of the police and the truant officers.

One day, he's tracked down by a man he's never met—a man his mother claimed was dangerous. The man tells him an impossible secret: Magnus is the son of a Norse god.

The Viking myths are true. The gods of Asgard are preparing for war. Trolls, giants and worse monsters are stirring for doomsday. To prevent Ragnarok, Magnus must search the Nine Worlds for a weapon that has been lost for thousands of years.

When an attack by fire giants forces him to choose between his own safety and the lives of hundreds of innocents, Magnus makes a fatal decision.

Sometimes, the only way to start a new life is to die . . .


MY PRE-READ THOUGHTS
I love Rick Riordan's writing and I also love mythology. I haven't specifically read loads on Norse mythology but I watch Marvel's Agents of S.H.I.E.L.D and they have quite a bit of it intertwined with the plot. I've always found it interesting and I am eager to know more! :)
---
So what books are you guys waiting eagerly on? Comment down below and share them with me! Until my next post, I love you guys...to infinity and beyond!