Stacking The Shelves is a weekly meme hosted over at
Tynga's Reviews
that allows us to highlight the books that we've acquired throughout the week.
Hey, guys!
I haven't done a 'Stacking The Shelves' blog post in a little while because I haven't been buying any books and I've actually been in the process of demolishing my TBR so you might not be seeing any 'bought' books from me for some time. However, I did receive a book for review this week and I am pretty excited about it!
What books did you add to your shelves this week? Drop me a line. Until my next blog post, I love you guys...to infinity and beyond!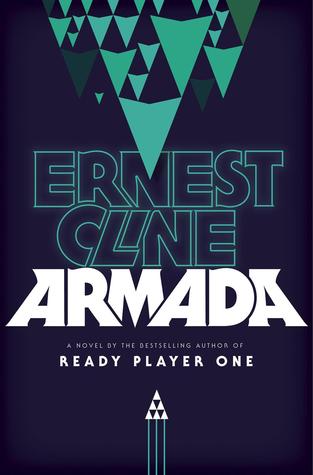 I received this novel for review from
Blogging For Books
and I was so stoked because I've heard amazing things about 'Ready Player One' by Ernest Cline, this is his new book and it''s bound to be awesome. Plus, it's a
hardcover.
I've never received a HC book for review before and I think that's pretty cool. I cannot wait to dive into this one!
Sent for Review:
HC Armada by Ernest Cline