So I haven't posted in two weeks.
No excuse. I was not busy, no plans, no school, nothing really.
I just did not post because I lacked the drive as well as the creativity to do so.
While I have not been active on my blog a lot recently, I have been doing other things namely fitness-related stuff and Twitter which you should totally follow me on by the way so that we could connect more and become besties.

Follow @allbookishhere
It might be accurate to say that my laziness in updating and my recent Twitter obsession are the reasons that my reading has escalated to a maximum. Seriously, I spend more time in books than out of them. Why? 'Cus READATHONS! I was so indifferent to them before Twitter, they just weren't my scene, man but NOW, they make me so happy because I get to challenge myself, meet really cool bloggers and READ MORE.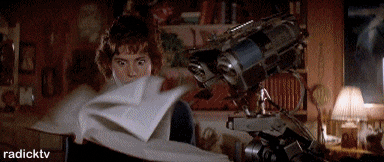 Between the months of July and August, there'll be four readathons (at least the ones that I'm aware of) happening back to back to back to back; #CRAMATHON, Casual Readathon J2, TBR Takedown 2.0 and BOOKTUBEATHON. If you know of any more,
please
let me know! #CRAMATHON has already passed so I'm going to give the gist of how I did and Casual Readathon J2 will have already started the day that this is uploaded so I'll just let you know what I plan to read.
---
#CRAMATHON took place from July 11th @ 12:00 AM - July 13th @ 11:59 P.M and was hosted by Whitney from WhittyNovels on YouTube. Basically, it is a 3-day readathon, during which time we try to read as many short books as possible in order to meet our Goodreads challenges. Of course, there were a couple of reading challenges:
1. Read a children's book
2. Read a hardback
3. Read 2 books in 24 hours
4. Read a graphic novel
5. Read a book written in verse
(could not complete this challenge because I own no books written in verse)
6. Read a novella
7. Read 5 books total
I read
Dork Diaries: Tales of a Not So Fabulous Life by Rachel Renee Russell
for both my "Read a children's book" and "Read a graphic novel challenge." I found the book to be very juvenile in writing style but I still thoroughly enjoyed it. I was a huge fan of the illustrations as well as Nikki's POV and I am excited to review this one soon.
Silver Shadows
by Richelle Mead was my pick for the "read a hardback challenge". I know it's not a short book but it is a great book! Richelle Mead can do no wrong and I ADORED THIS SEQUEL. I CAN'T EVEN WITH HOW AMAZE-BALLS THIS WAS!
I finally picked up
Deadbeat by Amy Sparling
after having it sit on my shelves for almost a year. There was no other reason for me picking this up other than the fact that it was less than 200 pages long and perfect for me to knock off my "read two books in 24 hours" challenge. I did end up really enjoying it, minus the fact that half the time I wanted to bash the protagonist's head in for good reason but I'll get into that more in my upcoming review.
During #CRAMATHON, I read not one but TWO novellas so BROWNIE POINTS! I completed the first two novellas in
Four: A Divergent Collection by Veronica Roth, The Transfer and The Initiate
. I didn't complete the entire collection on purpose because I know that readathons often challenge you to read novellas and seeing as I own no more, I'm gonna save the other two for a rainy day.
The final book which I read to bring my total number of books to F-I-V-E was
Vengeance Road by Erin Bowman
and GUYS, GUYS, GUYS! ASDFGHJKL! OMG! OMG! ALL THE FEELS AND HEARTS AND CUPCAKES AND STARS! I received an ARC of this novel from the publisher, it comes out on Sept 1st, and I NEED TO SHARE MY REVIEW OF THIS BUT IT'S TOO SOON! EVERYONE NEEDS TO KNOW ABOUT THIS BOOK!
---
Casual Readathon J2
will be held from July 15th @ 12:00 A.M to July 22nd at 11:59 P.M and is hosted by Bookameggle (https://www.youtube.com/user/BookaMeggle) and yes, there are challenges:
1)Read 3 books.
2)Read a sequel / ending to a series.
3)Read a contemporary.
4)Read a book with green on it.
5)Read a 2014+ release.
6)Read a summer / beach set book.
7)Read a movie / TV adaptation.
I know one of the challenges is to read 3 books but I am going to overachieve a little and try to read 5 books so...HERE WE GO!
Yep, yep, you guessed it! I LOVED Silver Shadows so much during #CRAMATHON that I am immediately going to pick up its sequel which checks two challenges off my list: the sequel challenge and the 2014+ challenge! Sadly, The Ruby Circle is the last book in the Bloodlines series and while I am DYING to read it, I also don't want it to end!
Paper Towns by John Green
actually knocks off three of my challenges. It is a contemporary book (check), it has green on it (check) and it takes place towards the end of the school term so summer (check)! I've already read this and loved it but the movie is going to be released soon and I need to refresh my memory. Also, since the movie adaptation comes out soon, it technically kills that challenge as well.
Another book that I really want to pick up during the Casual Readathon J2 is
The Young Elites by Marie Lu
because I absolutely love the Legend trilogy and I've heard that this is equally awesome! Plus, it's a 2014+ release.
I was sent
The Martian by Andy Weir
for review a few months back and I cannot believe that I have not read it yet! This novel has stellar reviews and it's going to be made into a movie soon so I guess, I'm doing that challenge twice. Brownie points?
The last book that I plan to read was on recommendation from my friend Duda on twitter (@cantadadejones) and it is
The Fab Life by Mercy Amare
. She loved this book and really wanted me to read it so that's what I'm going to do! P.S This book is
FREE
on iBooks so JUMP ON IT!
---
That was my #CRAMATHON Wrap Up and my Casual Readathon J2 TBR. I hope you enjoyed reading it, feel free to comment down below and tell me if you are participating in any upcoming readathons and also what you will be reading. Until my next blog post, I love you guys...to infinity and beyond!