Rating:

Title:Shadow and Bone
Author:Leigh Bardugo
Publisher:Square Fish
Publication Date:June 5th 2012
Source:Bought
Format:Paperback
Pages:368
Goodreads
|
Amazon
|
Barnes and Noble
|
Indigo

Surrounded by enemies, the once-great nation of Ravka has been torn in two by the Shadow Fold, a swath of near impenetrable darkness crawling with monsters who feast on human flesh. Now its fate may rest on the shoulders of one lonely refugee.

Alina Starkov has never been good at anything. But when her regiment is attacked on the Fold and her best friend is brutally injured, Alina reveals a dormant power that saves his life—a power that could be the key to setting her war-ravaged country free. Wrenched from everything she knows, Alina is whisked away to the royal court to be trained as a member of the Grisha, the magical elite led by the mysterious Darkling.

Yet nothing in this lavish world is what it seems. With darkness looming and an entire kingdom depending on her untamed power, Alina will have to confront the secrets of the Grisha . . . and the secrets of her heart.
MY THOUGHTS
This is less of a "review" and more of a visual collection of my thoughts on this novel.
I was so bored when I initially started reading this. I was deep in a major reading slump, had heard so much about this one, decided to try it out and it was a bit too slow for my taste. Immediately, we're plunged into this world of people with names that are really difficult to pronounce, weird powers and a protagonist telling all while secretly pining for her best friend. *eye roll*
Fast forward 40 pages and it just got me like: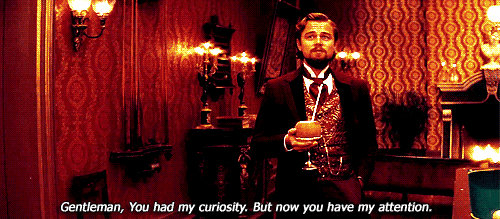 Strange just got really strange and the novel took a turn from slightly mediocre to WTF just happened?! We've got weird skiffs moving across dark, barren wastelands, dinosaur-like creatures eating people and a mysterious, handsome stranger called "The Darkling." Colour me intrigued.
Then, we're thrown into the world of the Grisha when Alina discovers her hidden talent and has to adapt to new surroundings. Surprise, surprise, she's extremely powerful, she has the Darkling's favour and is making frenemies and flat-out bitchy enemies everywhere. The image below is me in reaction to how cliche that was:
My basic reaction to anything about the Darkling: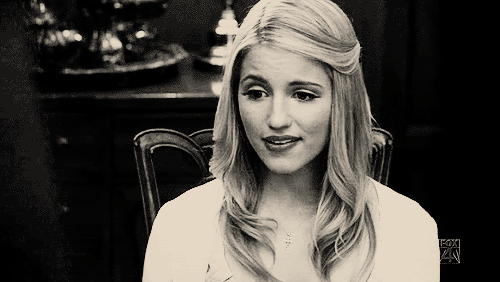 What can I say? I just have a thing for bad boys who can cut a bitch in half if need be.
Then...stuff gets real and I lose it! I was shocked, I wanted to punch something and kick and scream. I. WAS. NOT. READY.
Visual depiction of how not ready I was:
This insensitive crushing of my heart by Leigh Bardugo did have two upsides. One was that I got to see our main character, Alina, in a whole new light. For the majority of this novel, I was apathetic towards her, she was...meh. And this thing (not telling what it is) brought to life a fire inside of her (quite literally as well). She became strong and gave me reason to like her!
The other thing was Malyen and Alina, Malina! At the start of the novel when Alina was head over heels for Mal and he didn't notice her, I could not deal. The one-sided relationship bothered me and it irked me even more when she was taken by the Darkling who had discovered her gift to Os Alta. The best friend-protagonist romances in YA literature always suck because we never get much exposure to the "best friend" and I believe that person is majority of the time disadvantaged in the love triangle. We get a glimpse of them for honestly five seconds and then the main character is whisked away on some journey with a sexy stranger whom readers get maximum exposure to so obviously, we ship them.
I was insanely happy that this thing that happened happened and I was able to meet Mal and learn more about who he was and how he interacted with Alina. I loved it! I love them! And I feel like I am going to get attacked by all the Darkling lovers but let me explain. I love the Darkling but...not for Alina. The relationship between Mal and Alina seemed more natural and less tense and a lot of the time had me like this:
Turns out the really insane thing was just a warm up for the really really insane thing and OMG, this was me:
Reaction to this novel being over:
The ending left me with so many questions that I guess are going to have to be answered by the other two books in the trilogy which I am extremely eager to pick up.
Bottom line: this was not a perfect read. There were many moments that had me face palming and rolling my eyes to the Heavens but there were also a lot of moments that made me smile and scream and flat-out fangirl. This novel made me feel...everything, a whirlwind of emotions it was. I am not a Fantasy expert, I rarely read that genre because generally those books focus a lot on world-building which drowns me. This, however, had a lot of world-building weaved in with the plot of the story and you would learn more as it progressed so it was not an information dump for which, I was very grateful. I feel like it was...not to be rude...quite honestly, dummy Fantasy. You know, a guide to Fantasy for the beginners and I quite enjoyed it.
Side note: Do you enjoy when I do reviews like this one with a lot of GIFs because the process of finding images to use and deciding how I'm going to place them to me, is a lot more fun than when I write continuous prose. What do you think? Should I do them more often? Comment down below and tell me! Until my next blog post, I love you guys...to infinity and beyond!
Final Sentence in the Novel
They are orphans again, with no true home but each other and whatever life they can make together on the other side of the sea.
Favourite Lines in the Novel
If a creature as gorgeous as Genya could fall for a skinny, studious Fabrikator, there might be hope for me yet.
He had scraggly gray hair and a gruesome scar across his neck where someone had tried to cut his throat. I spent the next two hours cursing that person for not doing a more thorough job.
"The horse has speed. The bear has strength. The bird has wings. No creature has all of these gifts, and so the world is held in balance"
"What is infinite? The universe and the greed of men."