Top Ten Tuesday is hosted over at
The Broke and the Bookish
. This week's topic is the top ten favourite books read in the past three years.
Hey, guys! I just want to point out that I live in Trinidad and Tobago (an island in the Caribbean) and here, Spring, Winter, Summer and Autumn are not seasons. The year is separated into two seasons: the dry season (where it's ridiculously hot all the time) and the wet season (where it's still ridiculously hot, it just rains a lot more often). Fair warning, since I've never experienced spring, my picks are very random and have no particular theme to them. They're just books that I really WANT to read during the Easter vacation from school.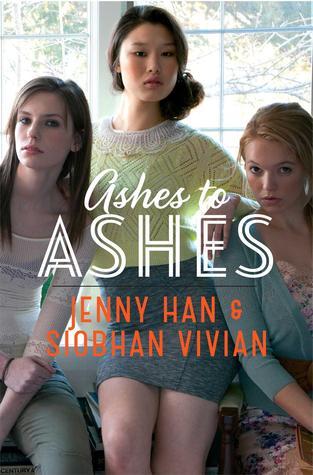 LIST OF BOOKS SHOWN ABOVE (IN NO PARTICULAR ORDER)
1) Fire With Fire by Jenny Han and Siobhan Vivian (Burn For Burn #2)
2) Ashes to Ashes (Burn For Burn #3)------>What is with that FUGLY cover change?!
3) A Game of Thrones by George R.R Martin (A Song of Ice and Fire #1)
4) Lux Consequences by Jennifer L. Armentrout(The Lux series #3 and 4)
5) Opposition by Jennifer L. Armentrout (The Lux series #5)
6) Let's Get Lost by Adi Alsaid
7) Red Queen by Victoria Aveyard (Red Queen #1)
8) The Young Elites by Marie Lu (The Young Elites #1)
9) The Book Thief by Marcus Zusak
10) If I Stay by Gayle Forman (If I Stay #1)
What books are on your spring TBR? I'm curious to know! Comment down below and tell me! Until my next blog post, I love you guys...to infinity and beyond!