The Sunday Post is a weekly meme hosted by
Kimba @ Caffeinated Book Reviewer
.This meme was inspired in part by ~ In My Mailbox~ It's a chance to share News. A post to recap the past week, showcase books and things we have received and share news about what is coming up for the week on our blog.
Hey, guys! This past week, on Wednesday, marked the start of Mock exams, a month long activity set to prepare us for the real thing. I have to be honest when I say that I'm not really all that prepared. I'm focusing on studying for the real thing and in my opinion, Mocks kind of hinders my studying for the ACTUAL exam. I'm so worried about doing well in Mocks that I have to remind myself "Hey, this doesn't matter."

Anyway, there's that and there's also the fact that even though I have exams for about a month, I will still try my best to post regularly and be actively involved in the blogging community. It's a struggle right now to balance the both, I can't remember the last time I've picked up a book and spent a good hour reading, but I will do it because reading and blogging are two of the most fun things that exist for me right now which admittedly sounds kind of cheesy and lame but it's true.
BLOG POSTS LAST WEEK
BLOG POSTS THIS WEEK...HOPEFULLY
Making Up For Monday #13: Opinion Changing Books
Review: Champion by Marie Lu (Legend #3
Waiting on Wednesday #8: SHH, it's a surprise
Book Blitz: Also, a surprise :P
Discussion Post...maybe
AROUND THE BLOGOSPHERE
Over at Val @ Stuck In Books, The Lucky Is Reading Giveaway Hop has kicked off! Click on her name and follow the hop for a chance to win some awesome books!
THINGS TO FOLLOW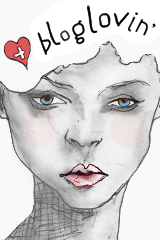 What about you guys? How was the month of February for you? Hopefully, better than mine! Comment down below and let me know! Until my next blog post, I love you guys...to infinity and beyond!