The Sunday Post is a weekly meme hosted by
Kimba @ Caffeinated Book Reviewer
.This meme was inspired in part by ~ In My Mailbox~ It's a chance to share News. A post to recap the past week, showcase books and things we have received and share news about what is coming up for the week on our blog.
Hey, guys! Welcome back to my blog! I'm going to use this post as an opportunity to wrap up my entire blogging month. I have had kind of a hectic past few weeks. Honestly, since the year has started, my life has been all over the place. It's finally hit me that I'm in form five and in exactly 64 days, I am going to have to do the exams that I've been preparing for for the last two years of my life. I don't feel ready at all and I'm living in constant fear...of time. There isn't enough time. I'm particularly afraid for Advanced Math and Physics because I'm not sure WHAT THE HELL it is I know.

I'm also terrified of the fact that there's MORE! This struggle that I'm facing right now will seem like child's play when I move onto form six and eventually, university and it terrifies me that the work could get so difficult that it warps my idea of difficulty. What I perceive to be hard right now won't be hard then. I believe that I could pull through and earn 8 distinctions (i.e an A in every area that is tested in each subject). It will require a lot of work but I will try my best. Just wanted to let you guys know why I've been such a slacker in blogging lately and also, reading because I'm kind of in a slump right now.

It's a real challenge finding time to balance school and all my other (fun) obligations which is the reason why I've only posted 9 things in the month of February. I know, I know, horrible, don't throw me down a well. Hey, it's better than January when I only posted 3. Slow progress, we're getting there. So, there you go, February, the struggle of school sprinkled with some laid-back reading and blogging and fun things that I will link below.
BLOG POSTS THIS MONTH
Review: Glass Houses by Rachel Caine (Morganville Vampires #1)
Making Up For Monday #12: Bookish Insomnia?
Waiting on Wednesday #6: The Revolution of Ivy
Review: Incarnate by Jodi Meadows (Newsoul Trilogy #1)
Blog Tour: The Line by William L.J Galaini
Top Ten Tuesday #5: Favourite Heroines
Review: The Fiery Heart by Richelle Mead (Bloodlines #4)
Life of a Blogger #1: My Saturday Morning Routine (Usually)
Stacking the Shelves #6: The Really Really Tiny One
CURRENTLY READING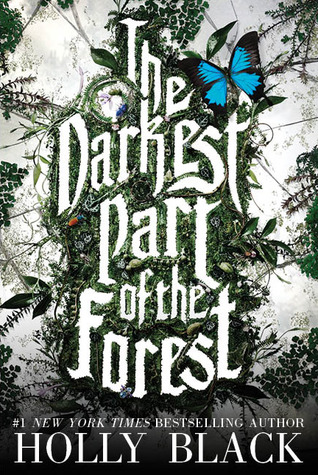 I'm currently reading
The Darkest Part of The Forest
by Holly Black and passively/inactively listening to
The Darkest Minds
by Alexandra Bracken on audiobook. I'm actually really enjoying TDPOTF, really shocked because when I initially started this one, I didn't think I'd love the faerie aspect of it as much as I do. I'm halfway through and so happy with the direction that the novel is taking right now. It's kind of fantasy mixed with adventure, at least that's the feel I get from it. Can't wait to review this one, hopefully, it continues riding its wave of awesomeness.
As for TDM, I started listening to it way back in December, was about to finish it, and then, school re-opened and I don't have the time to listen to it. I only have an hour left and I need to just make space somewhere during the weekend and just sit back and listen. I can't on weekdays because I'm not allowed to carry my iPad or any other seemingly cool electronic device to school (lousy rules) and not on weekday evenings because I have chores and homework and I can't multitask. I need give it my full attention or I won't take anything away from the story. So far, I am in love with this story. It is phenomenal, I adore the characters and the plot and action are just...AHHHH!!!!
THINGS TO FOLLOW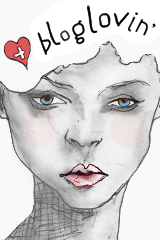 What about you guys? How was the month of February for you? Hopefully, better than mine! Comment down below and let me know! Until my next blog post, I love you guys...to infinity and beyond!