Rating:

Title:The Fiery Heart
Author:Richelle Mead
Publisher:Razorbill
Publication Date:November 19th 2015
Source:Bought
Format:Paperback
Pages:420
Goodreads|Amazon|Barnes and Noble|Indigo

Sydney Sage is an Alchemist, one of a group of humans who dabble in magic and serve to bridge the worlds of humans and vampires. They protect vampire secrets - and human lives.

In The Indigo Spell, Sydney was torn between the Alchemist way of life and what her heart and gut were telling her to do. And in one breathtaking moment that Richelle Mead fans will never forget, she made a decision that shocked even her. . . .

But the struggle isn't over for Sydney. As she navigates the aftermath of her life-changing decision, she still finds herself pulled in too many directions at once. Her sister Zoe has arrived, and while Sydney longs to grow closer to her, there's still so much she must keep secret. Working with Marcus has changed the way she views the Alchemists, and Sydney must tread a careful path as she harnesses her profound magical ability to undermine the way of life she was raised to defend. Consumed by passion and vengeance, Sydney struggles to keep her secret life under wraps as the threat of exposure — and re-education — looms larger than ever.
MY THOUGHTS
The Fiery Heart
picks up right where
The Indigo Spell
left off. It's actually one of the things that I love about this series, it doesn't waste time with unnecessary details, it just gets right into the nitty-gritty of things. Sydney's younger sister, Zoe, has arrived and she not only has to worry about hiding her escalating relationship with Adrian from her but also the fact that she is soon to be a sworn in member of a witch coven and is working to uncover the secrets of the organization that she has lived in fear of her entire life. Obviously, life isn't perfect and stuff happens but skip skip skip, I don't want to spoil anyone so let's just move onto my spoiler-free review!
I loved this novel, as I have loved every Richelle Mead novel that I have ever read. It was fantastic. The plot was fast-paced and breathtaking. Sydney and Adrian, SADRIAN! Also, the massive cliffhanger at the end gave me all the feels! And kind of made me want to kill every Alchemist in existence, exclusive of Sydney, of course.
Richelle Mead's stories function like a human body would; there are many different features but they all somehow work together to create a beautiful and utterly intriguing tale. For starters,
The Fiery Heart
interchanged between Sydney and Adrian's point of view which was new, she's never done it with the other books of the series, but it worked. Many times, while reading the other books, I'd find myself wondering what Adrian was up to while Sydney and the gang were at school. Now, we get to not only find out what Adrian does during the day, but also get an insight as to how his mind works, how he actually feels about everything: Sydney, his aunt's death, life. There's also the magic element of the book and Sydney constantly discovering something new and the troubles that she has in that part of her life. I think that when you join that with Sydney's alchemist ink findings, moroi-strigoi transformation news, relationship conflict between Jill and Eddie and Trey and Angeline AND still having to hide all of that from Zoe, it seems like a bit much. BUT, it isn't! Somehow, someway ,unknown to all of mankind, Richelle Mead makes all of these aspects of the novel fit like a glove and work in perfect harmony. Not only is the novel amazing but it is also constantly moving. There are no dragging moments and you never want to put it down (which is good and bad if you're like me and have the world of homework to do).
To be honest, I was a bit iffy about the whole Sydney-Adrian relationship when it first kicked off but I must say, this book sealed the deal for me and made every negative thought evaporate! Their relationship makes my heart melt every time they're in the same room together, it is so sweet and adorable how deeply they've fallen for each other. It also brings about a sense of closure and makes me happy that Adrian is no longer pining over his lost relationship with Rose (Rimitri for life!) because I feel like he deserves the all-encompassing love that he has with Sydney and shouldn't have to worry about her falling for another guy. And the level of sarcasm that is present in their relationship KILLS me, LOL every time!
I can't talk about it without potentially spoiling everyone reading this review but the cliffhanger at the end had me like: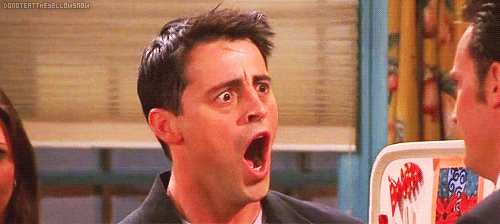 And also like: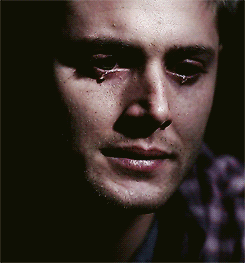 But mostly like:
In short, not unexpectedly, Richelle Mead created another masterpiece that has me anxiously awaiting the sequel. Thankfully, I have ordered both Silver Shadows and The Ruby Circle and they are on their way! Yay! For those of you hesitant to dive into this world, maybe you've read the Vampire Academy series or maybe you haven't (you should), don't hesitate any longer! Jump on this bandwagon and ride it into the sunset because you will not regret it. It was fantastic and I don't even need to say this but I'm going to say it anyway, I gave it five cupcakes.
Final Sentence of the Book
"All right," I managed to say, just before I crumpled to the floor, "Let's see what you've got."
Favourite Lines in the Book
"Relax, having kids is years away. But can you imagine? Your brains, my charm, our collective good looks...then add in the usual physical abilities dhampirs get It's really not even fair to everyone else." - Adrian

"The center will hold"
"How do you know?"
"Because we are the center"

"Did Belikov bend the rules of time and space to get here so fast? He can do that, right?" - Adrian
etc. If I were to list all, we'd be here all day. :P