Top Ten Tuesday is hosted over at
The Broke and the Bookish
. This weeks' topic is the top ten authors that I've only read one book from but NEED to read more.
Authors!
1)Tahereh Mafi
I read Legend back in February, I think and it became my love and since then, I haven't continued on with the series. I just didn't get around to picking them up but not to worry, I have ordered the last two books of the trilogy from Amazon and they are on their way!
3)Libba Bray
I read Going Bovine by Libba Bray two, maybe three years ago and I hated most of it but I loved the ending. I hear really great things about her other books though and I'm just hoping that they're better than this one. Maybe Going Bovine just didn't agree with me.
4)Scott Westerfeld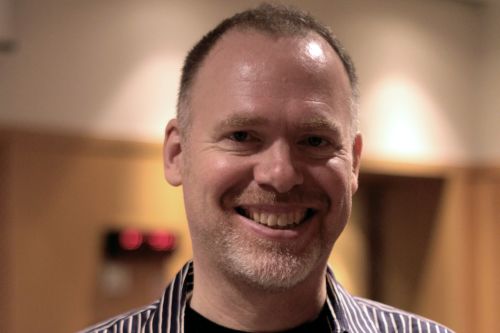 I read Uglies, again, maybe 2 or 3 years ago and I really, really enjoyed it. Why the hell did I not pick up the rest of the series? I have no clue. Also, I was really close to reading his Leviathan trilogy and for some reason, I just didn't. I need to get a move on and read more of his books because I hear amazing things.
5)Ally Carter
Heist Society was my love, is my love! I haven't finished the trilogy yet and I really need to, not only read that, but read more of Ally Carter's work.
6)Ann Aguirre
The only book that I've read from Ann Aguirre is Enclave and I really enjoyed it. I need to finish this trilogy and also move on to her other books because I'd heard a ton about her New Adult novels, as well as her newest novel, Mortal Danger.
7)David Levithan
I know that I need to read something from David Levithan because I hear really good things but I'm super hesitant because the last book I read that was co-written by him and Rachel Cohn, Nick and Norah's Infinite Playlist, I hated. I honestly cannot explain how much I did not like that book but if you want you can check out my review of it. Everything about it made me want to bang my head against a wall. However, I still want to read more from this author because I don't want to judge him by a book that he didn't fully write himself. I'm hoping that his other books are good and that this one was just a result of his and Rachel's writing styles not being compatible.
8)Rae Carson
Because I read The Girl of Fire and Thorns a year ago and I NEED TO KNOW WHAT HAPPENS NEXT!
9)Dan Wells
I completed Partials last year and I loved it so I need to finish the rest of the trilogy and move onto Dan Well's other books which sound amazing, as well.
10)Meg Cabot
I read a random book from Meg Cabot's All American Girl series last year and I really loved it. I plan, in the near future, to finish that series and also to finish the Princess Diaries series :)