Hey guys! What is up?! Are you cool because I'm cool! What can I say about August besides it wasn't really that great of a month for me. I was dealing with a ton of internal family issues that were really depressing and couple that with all the homework from school that was forced down on me and it makes for a really not-so-great month. I planned to do ARC August and just read a ton of books that I honestly needed to review and kind of flopped with that because my heart wasn't in it and my mind was a million miles away. I was so focused on the drama and the reality of everything that was going on in my life that reading and blogging were the farthest things from my mind. So I am sorry guys that I haven't really written many blog posts where I'm just talking to you and I'm also sorry for all the books that you expected me to read and review in August. My heart just wasn't in it. Rest assured, those books will be added to my September TBR.
Books I Read

Books Read: 3 which is horrible.
They are:
1) The Fifteen Goldfish by Jennifer L. Holm (Delirium #2)-

2) Chasing Freedom by Nicola Dorrington
-
3) The Wizard's Gift by Michael Waller
-
Blog Posts that I Published
1)
Review: We Are The Goldens by Dana Reinhardt
2)
Toodle-ooo July, Come on August
3)
Stockpile Sundays #2: In Which I Fangirl About Reign
4)
Waiting On Wednesday #1: The Blood of Olympus by Rick Riordan (The Heroes of Olympus #5)
5)
Review: The Fourteenth Goldfish by Jennifer L. Holm
6)
Book Teaser Blast: Wild Dreams by Dawn Pendleton (Dream Series #2)
7)
Book Trailer, GIVEAWAY + more: Flawed by J.L Spelbring (Perfection #2) Release Blitz
8)
Waiting on Wednesday #2: Trial by Fire by Josephine Angelini (The Worldwalker Trilogy #1)
9)
Cover Reveal: Who We Were by Christy Sloat
10)
Cover Reveal: The Reaping by K. Makansi (The Seeds Trilogy #2)
11)
Review: Chasing Freedom by Nicola Dorrington
12)
Cover Reveal: Palace Hills by S. Briones Lim
13)
Stockpile Sundays #3: Orange is the New Black
14)
Currently Reading (Wizards, Drunks + more!)
15)
Making Up For Monday #1: My Thoughts on Negative Reviews
16)
Top Ten Tuesday #1: Top Ten Books People Have Been Telling You That You MUST Read
17)
Waiting on Wednesday #3: Cumpulsion by Martina Boone (Heirs of Watson Island #1)
18)
Book Blast + $50 Amazon/Paypal Cash GIVEAWAY: The Secret Bliss of Calliope Ipswich by Marcia Lynn McClure (Three Little Girls in Blue #2)
19)
Book Excerpt + GIVEAWAY: Edge of Falling by Valia Lind (Falling #2)
20)
Cover Reveal: Looking for Lucy Jo by Suzy Turner (The Morgan Sisters #3)
21)
Book Blitz : Catch My Breath by Lynn Montagano
22)
Making Up For Monday #2: Author Love
23)
Release Day Blitz: Something Forever by M. Clarke
24)
Top Ten Tuesday #2: Top Ten Books I'm DYING to Read But Don't Own Yet
25)
Book Blitz + GIVEAWAY: The Marriage Agenda by Sarah Ballance
26)
Waiting on Wednesday #4: The Infinite Sea by Rick Yancey (The 5th Wave #2)
27)
Blog Tour Review: The Wizard's Gift by Michael Waller
28)
Book Blitz + GIVEAWAY: The Last Mission of Living by Rhiannon Frater
29)
Stacking the Shelves #1: All the Books
Favourite Blogs This Month~Sharing the Love
I only have one favourite blog this month because like I stated above, I wasn't really my usual self so I didn't really read and comment much during the month of August.
I really have been loving reading Tanja's and Glass' blog which the title of her blog is
Ja Citam A Ti?
. I'm not even going to pretend to read that out loud because I'm an idiot who only speaks one language but if you're curious, in English, it says "I'm a reader, what about you?". I love reading their blog because 1) they're foreign and 2) every time I read it just puts a smile on my face.
Favourite TV Shows/Movies
Orange is the New Black
is so hilarious and just perfection. If you want to know more about my thoughts on the show, I posted about it in August and linked it above.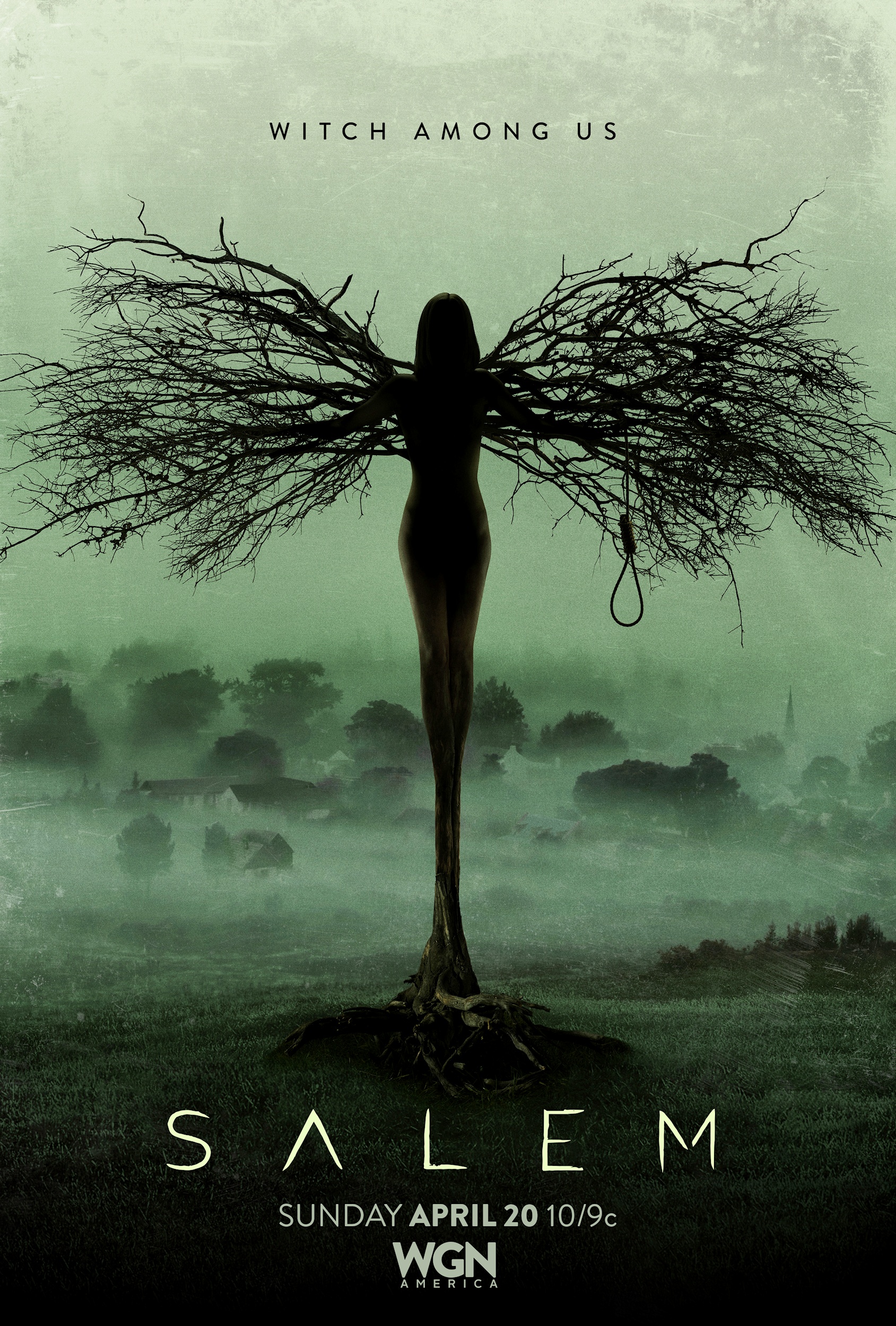 I love
Salem
so so so so so so so so so so so much. It's about witches and the Salem trials and John Alden, who is the protagonist, is sarcastic perfection. Just watch this show, it's so good but so underrated!
Favourite Songs- My Brain Will Explode if I Don't Listen to Them
1)Black Widow - Iggy Azalea feat. Rita Ora
2)Rather Be - Clean Bandit feat. Jess Glynne
3)Cool Kids - Echosmith
4)Habit - Tove Lo
5)Shake it Off - Taylor Swift
6)Ananconda - Nicki Minaj
7)Stay With Me - Sam Smith
8)Beautiful Liar - Shakira and Beyonce
There are a lot more songs that I can't really recall at the moment but these are just the main ones that have been on repeat all month.
Other Notable Achievements in August
In the country where I live, when you reach Form Five, which is about when you're sixteen in secondary school, you have to take exams that are basically the Caribbean equivalent of GCSE in England. I took mine a year early, or, at least, I took two out of my eight subjects (Mathematics and English) a year early and I got distinctions in both of them so that's really cool. A distinction basically means that for everything skill in that particular subject that they tested you on, you got an A. I think that that's pretty amazing considering that I hadn't completed the syllabus for either of those subjects.
Another really cool thing that happened this month was the fact that I won not one but FOUR giveaways. I've already shown the books from two of them in my last
Stacking the Shelves
post linked above but I still have two more books to show you guys that's coming in the mail soon. I never really win stuff so it was personally really gratifying to be the winner of these four giveaways.
Lastly, I hit 200 twitter followers! To some of you reading this, you might not see the big deal because it's just 200, right? But it means so much to me that 200 people seem to care about what I tweet even though it's mostly book related stuff so thank you to everyone that follows me:)
That is all that happened to me that was blog-post worthy in August. It was a pretty uneventful blogging month but hopefully that will change soon. I'm hoping to post a lot more content for you guys and until my next blog post which will probably be a September TBR post, I love you guys to infinity and beyond!
Follow My Blog on BlogLovin'!