Hello to my lovely readers! I hope you all are well. If you cannot already tell from the title, this is going to be a July Wrap-Up post. I've never done one of these before, mainly because I am awful at keeping track of what I read or did that is blog-post worthy but I thought I would give it a shot and if I seem to enjoy it, it might become a monthly thing. I am so sad to see July go because that just means that school is right around the corner and I am not ready, mine re-opens on September 2nd and I don't want to go back! I did not read quite as much as I would have liked to but I did blog a lot during July so...here we go!
Books I Read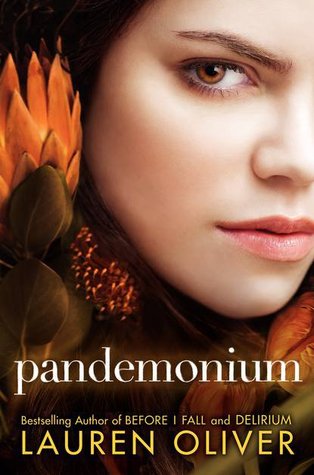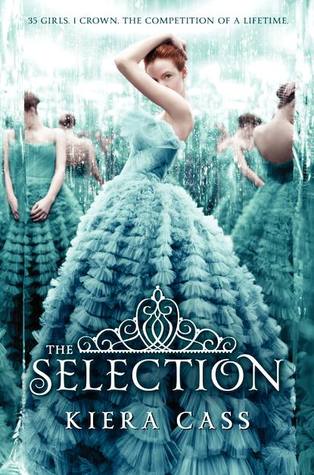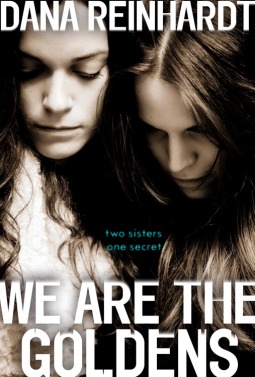 Books Read: 6
They are:
1) Pandemonium by Lauren Oliver (Delirium #2)-

2) E by Kate Wrath (E #1)
-
3) Dork Diaries by Rachel Renee Russell (Dork Diaries #1)
-
4)
Silar Marner by George Eliot -
5) The Selection by Kiera Cass (The Selection #1)
-
6) We Are The Goldens by Dana Reinhardt
-
Blog Posts that I Published
1)
Awesome Bookstores that I Want to Visit Within My Lifetime
2)
My Most Anticipated Book-to-Movie Adaptations
3)
Currently Reading (Dangerous Boys, Angels, Outposts +More)
4)
Review: Pandemonium by Lauren Oliver(Delirium #2)
5)
READATHON: Booktube-A-Thon TBR
6)
BookTube-A-Thon Day 1 Update + Top 3 Books I Read Because of BookTube
7)
Review: E by Kate Wrath (E #1)
8)
Interview with Kate Wrath, Author of E (E #1)
9)
Marry, Kiss, Kill (Book Edition)
10)
ARC August 2014: The Books + The Feels
11)
Review: The Selection by Kiera Cass (The Selection #1)
12)
Stockpile Sundays: An Original Meme Created by Yours Truly
13)
Goodreads to Blog Review: The Fault in Our Stars by John Green
Favourite Blogs This Month~Sharing the Love
~Hazel from
Stay Bookish
. Her blog is just perfection and everything I hope my blog will be in the future!
~Lina from
Bibliophilic Geek
. I love Lina's blog so so so so much! She seems to be the nicest person in the whole wide world and she lives in Germany...what?! Wow, I wanna live in Germany *sad face*.
~Kaitlin from
Reading is My Treasure
. I discovered her blog towards the later end of July but it became a fav because not only does she post like extremely frequently, I also feel like I can relate to her a little like we could be friends.
Favourite TV Shows/Movies
Teen Wolf
is my love, along with a thousand other TV-shows but with the recent start of season 4, I've just been watching it a lot this month and loving it so it had to be on the favs of the month.
Reign
is the new show that I've started watching that I am not going to talk too much about because *hint hint*, you will be hearing about this show very soon. Very soon. That is all I am going to say.
Favourite Songs- My Brain Will Explode if I Don't Listen to Them
1)For The First Time - The Script
2)Waiting for Superman - Daughtry
3)La La La - Shakira
4)Lightning in a Bottle - The Summer Set
5)Amnesia - 5sos
6)She Looks So Perfect - 5sos
7)Me and My Broken Heart- Rixton
8)Boom Clap - Charli XCX
9)Pompeii - Bastille
10)Rock N'Roll - Avril Lavigne
11)Here's To Never Growing Up - Avril Lavigne
12)Innocence - Avril Lavigne
I think that I'm forgetting a few songs but I guess I'll just have to include them in August's Wrap Up. And I know some of these songs are really old because I'm always late to jump on the bandwagon but it's okay :)
Other Notable Achievements in July
July was the month of trailers because I watched a
ton
this month including :
If I Stay, the Maze Runner, Fifty Shades of Grey (I'm going to review the entire trilogy soon so...look forward to that!), Gone Girl, the Giver, the Mockingjay promos and teaser Trailers etc. etc. I also viewed the Delirium pilot which sucked but...what're you gonna do! I love trailers for movies and shoot me any that you've watched that you think I might be interested in.

I also re-vamped my blog a little bit :) Did you notice? Did you? Did you?! I did it all myself and I think that I did a pretty fine ass job if I may say so myself. It's no longer an eyesore and it's theme consists of this lovely turquoise colour that is just amazing! I still have a ton of stuff to do with it before it's completely finished. For example, my About Me section has nothing written and my Review Archive needs to be updated. Plus, I think that I might want to tweak my review policy, idk.

I also got a few new readers this month which was awesome because I cherish every one of you! Going along on the new, I also did my first author interview with Kate Wrath and it was lovely! She was so sweet and her book, E, was fantastic so I was extremely fortunate to get to ask her a few questions. Hopefully, I'll get to do more author interviews in the future because they're so fun and a really nice way to get more exposure for both your blog and the author's books.


I believe that that is all that happened to me in July, I think it was a good month, not a good month for homework but...good for blogging. Hopefully, August will be much better because I'm really excited to post more awesome content for you guys. Until next time, I love you guys to...infinity and beyond!

Follow My Blog on BlogLovin'!