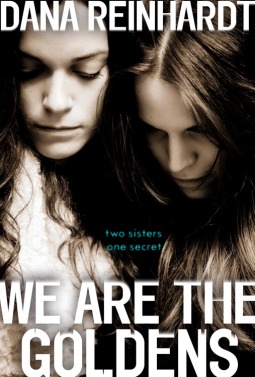 Rating:
Title:We Are The Goldens
Author:Dana Reinhardt
Publisher:Wendy Lamb Books
Publication Date:May 27th 2014
Source:NetGalley
Format:e-galley
Pages:208
Goodreads
-
Amazon

Nell knows a secret about her perfect, beautiful sister Layla. If she tells, it could blow their world apart.

When Nell and Layla were little, Nell used to call them Nellayla. Because to Nell, there was no difference between where she started and her adored big sister ended. They're a unit; divorce made them rely on each other early on, so when one pulls away, what is the other to do? But now, Nell's a freshman in high school and Layla is changing, secretive. And then Nell discovers why. Layla is involved with one of their teachers. And even though Nell tries to support Layla, to understand that she's happy and in love, Nell struggles with her true feelings: it's wrong, and she must do something about it.
I received an e-galley of this book from
NetGalley
in exchange for an honest review. I enjoyed reading this book but I had a few problems with it. The way in which this novel was written was really intriguing and different. It was an extremely fast-paced read; I think I finished it in a day. Also, the characters, Nell, particularly,seemed real and relatable. I did not, however, enjoy the fact that there was no explanation as to why our protagonist could see ghosts or the abruptness of this novel's ending.
The novel was written in first person but not in the present, at least not until the end. The protagonist, Nell, was basically recapping their past, telling a story throughout the novel explaining to her sister the reasons why exposing her secret to their parents was the right thing. I loved it! It was not the most normal writing style and I think it added so much to the story. It was different but good different!
The writing style contributed to how fast-paced this book was. We Are The Goldens is only a 208-pages novel. The super-reader (which, unfortunately I am not) could demolish this book within a few hours, especially with how it was written. It was an easy read, quick and not at all tiring to get through.
The main character, Nell, I just...I felt for her. I think everyone, at some point, has lived in someone's shadow or has loved someone, whether family or significant other, so much that you were willing to keep a secret for them. In this novel, she struggled with both of those things : her immense love for her perfect sister and the secret that needs to be divulged but will tear them apart. She was the most relatable character in this book and the way the book was written (back to the writing style again) really helped you to get into her head and truly understand her love for her sister.
What the hell? Our protagonist can see ghosts? I thought this was a comtemporary! Well, it is but with a few extras, I guess. There was
NO
and I mean absolutely
NO
explanation as to why Nell could see, hear and interact with dead people. None, nothing, not even a little bit. It just happened and was brushed over like it was not an unusual thing. Hello! Normal fifteen year olds cannot have lengthy discussions with dead people! It would not have been bad if I had been given some proper reasoning for her special talents but I didn't get any so I was just confused out of my mind!
The ending of the book was...ugh. It wasn't completely horrible but it was not the best either. I felt like more could have been said because the blurb on this book talked about how the exposure of this secret could have been disastrous but we didn't get to see the aftermath nor did we really experience the exposure. It was a cute ending, really, I didn't hate it but it could have been done better.
I enjoyed reading this novel, it had it's faults but it was a cute read, really sweet and fast-paced. For all of the reasons explained above, I gave this novel three cupcakes. I think it is worth a read but know that it's not perfect, it's rather average, actually. Thank you guys for taking the time out of your day to read my review and comment down below any thoughts/ feelings you may have on the book if you've read it or even if you've yet to read it. I love you to...infinity and beyond! And...I'll talk to you guys in my next blog post.
Final Sentence of the Book
And I'll say, "There's something I need to tell you."
Contemporary~Family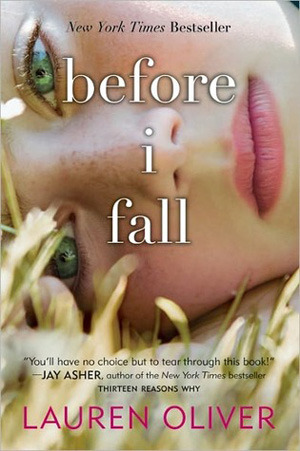 Follow my blog with Bloglovin