Hey, guys! How are you? Out of complete boredom and bloggers' block, I decided to create this weekly meme, I guess,sort of, where I show you the stuff that I've been obsessing over and "stockpiling". Stockpiling in the sense of addiction to particular things and not necessarily physical collection of objects. These "things" can range from books and TV-shows to little bits and bobs that you might discover in your everyday life. I thought that it was the perfect way for you, as my readers, to get to know me a little better and kind of get inside of my head a little bit. Feel free to join in on the fun and do this yourselves because it is really nice to share what I have been loving with all of you. This week, or for a couple of weeks now, the thing that I have been hoarding is
free e-books
.
Honestly, I am never one to purchase e-books because I prefer to have physical books in my hand and the only reason why you would find apps such as
Kindle, Nook and iBooks
on my iPad is to facilitate the receiving of e-galleys from authors/publishers. Nothing against e-books or anything, I just do not see the sense in purchasing them with money when you could instead buy a physical copy that sometimes costs the same amount of money or less. However, recently, I went a little crazy with the e-books, particularly, the free e-books that are not usually noticed because they are not advertised by our beloved e-retailers. I thought that today, I could share with you the free e-books that I've downloaded in the last 2 weeks from either
Barnes and Noble
,
Kindle
or
iBooks
because there are a
lot
of them, I think 20+. Hopefully, this post gives you an idea of books that you may want to get because, come on, they are free, jump on that!
Nook Books
I only have two books from the Nook store and they are books that I did not actually willfully download but I am going to keep them in my library because they are pretty frickin' awesome and I cannot wait to read them.
1)
The first is
A Game of Thrones
by
George R.R Martin
! What?! Why was this free?! I am positive that you all are familiar with this series, I love the TV-show and I have yet to touch any of the books. I almost bought a physical copy of this book a while ago and I am absolutely ecstatic that I did not because I got it for free. It is not free on the Nook Store anymore and I am positive that I got it as a result of some mix up or something because I just downloaded the app, opened it and there it was!
2)
The same thing happened for the second book, I didn't download it, it was just there but I am so excited to read
The Invention of Wings by Sue Monk Kidd
. If you are not aware, she is the author of
the Secret Life of Bees
, I have yet to read that book but it is one of my favourite movies of all time and I think that I will read this book and then get on to reading that one.
iBook Books
I have a couple books to share with you that I downloaded from the iBooks store but two of them were part of
Apple's Book of the Week
feature so I am not completely sure if they are still free but you can check them out. Because of the sheer number of books I am going to show you guys, I cannot go in depth into what they are about so I will just list the books, if that is okay.
1)The Boys of Summer by C.J Duggan (Summer #1)
2)Falling for Her Fiance by Cindi Madsen (Accidentally in Love #1)
3)Shadow of the Realm by Dionne Lister (The Circle of Talia #1)
4)That Boy by Jillian Dodd (That Boy #1)
5)Breaking Rules by Tracie Puckett (Breaking #1)
6)Ever Shade by Alexia Purdy (A Dark Faerie Tale #1)
7)Saving Wishes by G.J Walker Smith (Wishes #1)
8)The Summer I Gave Up Boys by Kassandra Kush
9)Crush by Jordan (I know this is the first book, I'm not sure what this series is called)
10)Star Wars Volume 1: In The Shadow of Yavin
Kindle Books
I am extremely pumped for all of these books because a lot of them, I downloaded because of Goodreads and various blogs so...YAY FOR THE INTERNET! Again, there are so many of them so I can't explain too much.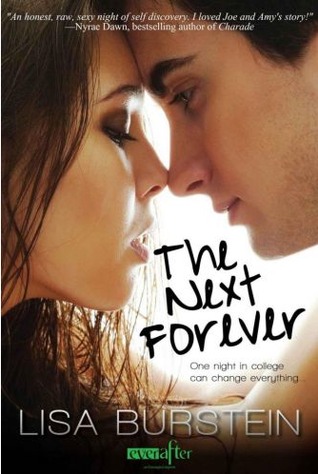 1)The Next Forever by Lisa Burstein (Pretty Amy #1.5)
2)Talented by Sophie Davis (Talented #1)
3)Significance by Shelly Crane (Significance #1)
4)Hollowland by Amanda Hocking (The Hollows #1)
5)Prince of Wolves by Quinn Loftis(The Grey Wolves #1)
6)A Hidden Fire (Elemental Mysteries #1)
7)Against the Wall by Julie Prestsater (Against the Wall #1)
8)Season of the Moon Series, Books 1-4 by SM Reine
9)Captured by Erica Stevens (The Captive Series #1)
10)The Descent Series, Books 1-3 by SM Reine
Those are all the free books that I got. Yes, I am aware that I got 27 e-books and yes, I know I am insane, I have a problem. A lot of these books actually have really great ratings on Goodreads and that's why I got them. For others, it was the cover and the synopsis that drew me in. I will continue to download free e-books not just because they're free, but because I think that you never know what to expect when you read them. They are usually the less hyped books and I am always excited to dive right into them because you never know, you might just end up finding your new favourite. I have yet to start any of these e-books because I am not currently reading anything, I'm trying to get mentally prepared for the amount of reading that I'm planning to do for ARC August. Just living my life because I know in August, I'm not gonna have one. :)
Thank you for taking time out of your day to read my ramblings. I love you guys to...infinity and beyond! And I'll talk to you in my next post!